Crackstop® Ultra is a monofilament fiber that is effective in the early curing phase of concrete, where there is typically a risk of plastic shrinkage in the concrete.
By using Crackstop® Ultra in the concrete you can:
Reduce plastic shrinkage
Reduce crushing
Increase the abrasion resistance of concrete
Reinforce impact resistance
Reduce freezing and thawing effects in the concrete
Increase resistance to chemical stresses
The fibers can also be used as plastic shrinkage reinforcement in shotcrete, precast concrete, and other concrete structures, for both vertical and horizontal structures, and at the same time contribute to increasing the impact and wear resistance of the concrete.
Both EasyFinish and Crackstop can also be used as a combination solution, just as they can also be used in combination with conventional reinforcement, where the amount of reinforcement can be reduced andCO2 optimized.
When newly cast concrete is exposed to drying out, plastic shrinkage occurs. In any drying out phase of the placed concrete, a shrinkage of between 0.3 - 0.5% will occur. In case of uncontrolled or too rapid drying of the concrete surface, the risk of increased plastic shrinkage occurs, causing shrinkage cracks.
The addition of Crackstop® Ultra to concrete mixtures allows better control of the drying out process, reducing the risk of shrinkage cracking. Crackstop® Ultra binds the liquid in the concrete matrix and increases the stability of the drying process. This reduces shrinkage to the extent that plastic shrinkage cracks occur.
Plastic shrinkage
Crack stop® Ultra is a micro-synthetic monofilament fiber material based on small thin polypropylene fibers for the prevention of micro cracks in concrete structures. Crackstop® Ultra minimizes cracking caused by plastic shrinkage in concrete by binding the liquid in the concrete mix.
The special combination
Crack stop® Ultra contains a unique blend of different fiber lengths of our value-added polypropylene fibers. The length combination is specially developed for Crackstop® Ultra's market-leading material quality to counteract the stresses of the drying out sweat.
Crack stop® Ultra, with its crack control, thereby also provides a more impact resistant and robust concrete application. The need for renovation and replacement is significantly reduced and the risk of corrosion of any steel reinforcement in the concrete is reduced. As a result, Crackstop® Ultra is an obvious component in concrete applications that are exposed to harsh climate or user loads, such as in the maritime sector, infrastructure and production facilities.
Easy drying out protection
With a dosage requirement between 300 to 900 grams perm3 of concrete, Crackstop® Ultra reduces or eliminates incipient cracking in the early curing phase of concrete.
However, in special weather situations, additional measures such as curing, covering with plastic sheeting or watering may be necessary.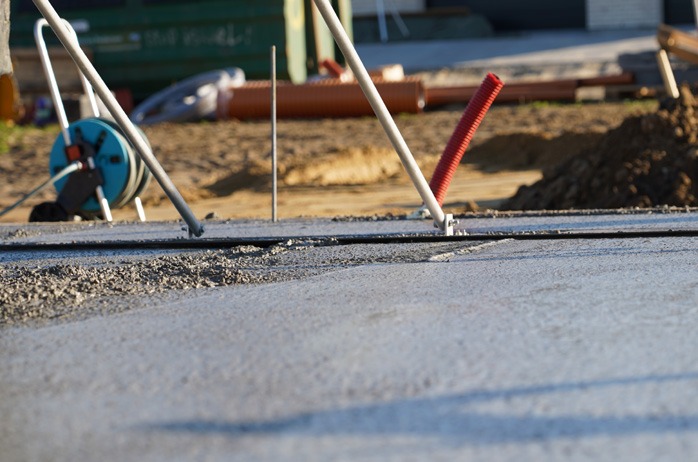 The stainless combination
Crackstop® Ultra is the right choice if increased control of the drying out process is desired to avoid plastic shrinkage cracking. However, for additional crack control throughout the concrete structure, a combination solution with DURUS® EasyFinish fibers is recommended.
DURUS® EasyFinish provides namely.
IGNIS
IGNIS® fibers can be used for example in tunnel environments against explosive spalling of concrete when exposed to fire, which can be a serious problem.